New Year's 2019 – Just Keep Dancing
Welcome to the California desert 'High Season 2019', when everyday brings you the opportunity to do something new and exciting for the very first time!
From now through April, the Coachella Valley rocks every day with fabulous parties, world-class art, film and music festivals, PGA golf, PNB Paribas Tennis, Polo and events so big it would blow the top off an Entertainment Richter Scale (if there were one).
To get your dance card ready, here is your guide to some of the hottest entertainment in town!
Donna's Coachella Valley Entertainment and Trilogy Insider Entertainment Guide – Jan/Feb 2019
This first 2019 edition previews some of the hottest venues, tickets and happenings in La Quinta and the Palm Springs area. Embedded Live Links will take you direct to ticket box offices. Note: If you see something you like, its best to book it right away as the better seats and events sell fast.
This year starts off with two premier events, The Palm Springs International Film Festival, Jan. 3-14, and the 60th Anniversary of the Desert Classic PGA Golf Tournament in La Quinta, Jan 17-20.
And, there is so much more, see below for the complete schedule.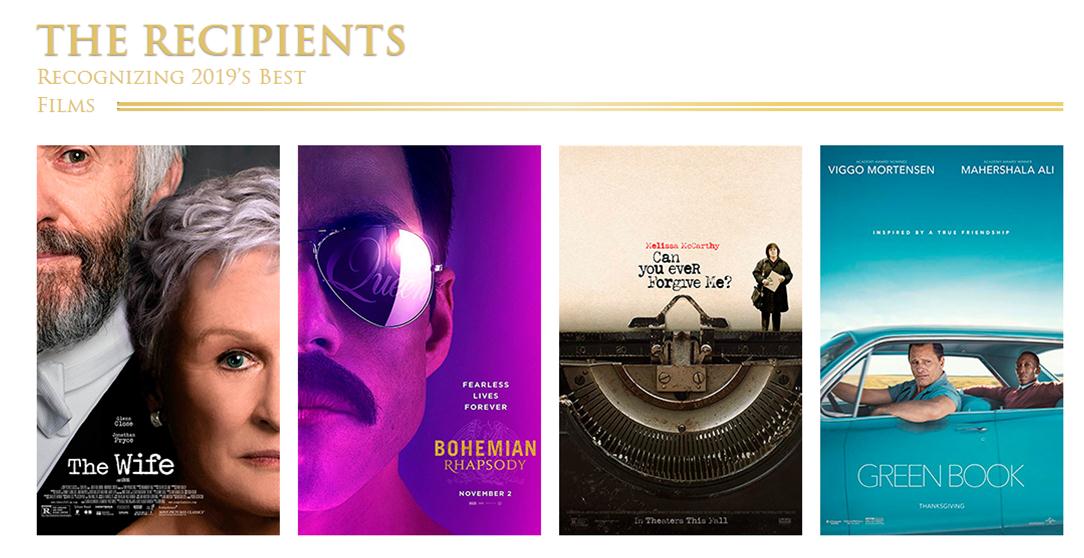 A week long roller coaster ride of heart-felt emotions, mind-bending imagery, merriment and laughter, flashes of insight and inspiration—there's nothing like a good movie!
The Palm Springs International Film Festival is one of the largest film festivals in North America, featuring dozens of amazing new films, international features and documentaries.
With over 135,000 attendees each year, the film festival draws celebrities, movie-makers and cinephiles for 12 days of events and film screenings featuring over 200 films from 78 countries. The films are shown in multiple venues throughout the Palm Springs and Cathedral City area including, The Annenberg Theatre, Camelot Theatre (Palm Springs Cultural Center), The Palm Springs High School, and local Cinemas. Click here for the Film Schedule

The Festival is also known for its annual Film Awards Gala, honoring the best achievements of the filmic year by a celebrated list of talents, and for a variety of themed parties for people to mingle, dance, and drink the night away. Ticket or valid pass required for entry. Click here for the Festival Party Schedule.

Don't Miss These Top Festival Events & Activities

The Annual Film Awards Gala, Thursday, January 3, kicks off the International Film Festival spectacle at the Palm Springs Convention Center. The Annual Film Awards Gala raises more than $1 million for the Palm Springs International Film Society every year. While this event is for A-list celebrities, the rich and powerful only, we mere mortals get to watch the glamor and glitz from outside the event, as they arrive and make their way along the red carpet to their elegant dinner and award ceremonies.

Film Screenings, Friday through Monday, January 4–13. Check times and venues here psfilmfest.org/schedule
'Best of the Fest' Screenings, Monday, January 14.

For more information, call 760.778.8979 or 800.898.7256 Monday-Friday 9am-5pm

JAN 17-20 at PGA WEST Stadium Course, PGA WEST Nicklaus Course and La Quinta Country Club Get tickets Here. www.desert-classic.com/
The Desert Classic, presented by Workplace, is being played at the PGA WEST Stadium, PGA WEST Nicklaus and La Quinta Country Club courses. Phil Mickelson, the 43-time PGA TOUR winner and World Golf Hall of Famer, will serve as tournament ambassador, competing against 155 of the best golfers in the world including defending champion Jon Rahm.
Golf by day and Rock concerts by night, the Desert Classic is a signature event for the city of La Quinta and one that golf players and enthusiasts look forward to at the start of each year. With warm temperatures, palm trees and mountain views, the natural backdrop is as spectacular as the event itself.

This year, rock bands Sammy Hagar & The Circle and Bad Company headline the 2019 PGA Concert Tour Series after golf on Friday and Saturday evenings on the driving range at PGA WEST following the golf tournament. Daily tickets are $30. All tickets include admission to the PGA TOUR golf tournament, Concert on the range after golf, the Vons Fan Pavilion on the 18th green, Casamigos Tequila Club 17 and Michelob Ultra 'Beers Fore Birdies' on the 16th green. There are no cover charges or upgraded tickets to the on-course hospitality venues or to attend the concerts. www.desert-classic.com


CITY OF LA QUINTA
AROUND THE VALLEY RECURRING EVENTS
Palm Springs Villagefest every Thursday @ 6PM – 10PM, FREE ADMISSION. Downtown Palm Springs, 101 S. Palm Canyon. Check out the downtown businesses with BOLT (Businesses Open Late Thursday) signs in their window. Villagefest offers great street entertainment in the heart of beautiful downtown Palm Springs. Browse more than 200 booths. www.villagefest.org
College of The Desert Street Fair, every Sat. & Sun. 7AM-NOON. 43500 Monterey Avenue, Palm Desert. Merchandise and services for all ages and any budget, the Street Fair offers more than 300 merchants, artists, Farmer's Market, entertainment, food, and more. 760-636-7957. www.codaastreetfair.com
John Stanley Kings Show, every Friday at VICKY'S OF SANTA FE @ 8PM – 11:59PM; 45100 Club Dr., Indian Wells. The Music Lounge at Vicky's is flanked by dual fireplaces and centered with a 9-foot concert grand piano and built-in dance floor. Food and Cocktail Service at all times. No reservations. Open seating. No covers. Every Friday, The John Stanley King Show! | 8 PM to Midnight | No Cover. Kick it up on the floor or just listen in to good music. www.vickysofsantafe.com
SHOWS AND CONCERTS
FANTASY SPRINGS CASINO
January

Back to the 90's | 12
Temptations with the Four Tops | 19
Kenny G| 25
February
The Beach Boys | 1
Marie Osmond with The Osmonds | 2
Boyz II Men | 8
Click here for Fantasy Springs Box Office

AGUA CALIENTE CASINO

January
Burt Bacharach | 12
Theresa Caputo | 26

February
Click here for Agua Caliente Box Office

MORONGO CASINO

January
* Bell Biv Devoe| 4
* Evelyn Champagne King | 11
* Choi Sung Soo Live in Concert |13

February
Englebert Humperdinck |15

Click here Morongo Casino Box Office

MCCALLUM THEATRE

January
Jeffrey Siegel | 7
The Music of Sinatra-Michael Andrew | 10
Jackie Evancho | 11
Lily Tomlin | 12
Capitol Steps | 13
Jersey Boys | 15-20
National Geographic Live-Exploring Mars | 21
Ben Haggard & Noel Haggard | 22
Sergio Mendes | 23
Bernadette Peters | 24
Wizard of Oz | 25-27
Golden Dragon Acrobat Circus | 28
Les Balley Trokadero De Monte Carlo | 29
Paul Anka | 31
February

Paul Anka | 1
Jay Leno | 2
Joshua Bell |4
Swan Lake | 5
My Mother's Italian, My Father's Jewish… | 6
Rent | 8-10
Jeffrey Siegel | 11
Murphy's Celtic Legacy | 13
Linda Eder | 14
Michael Feinstein | 15-16
Click here for McCallum Theatre
When you are ready to buy your dream home in the California Desert, from Palm Springs to Palm Desert, Indian Wells, La Quinta, and Indio, give me a call!