Get The Party Started!
"I'm comin' up so you better you better get this party started"… by Pink
If ever there was a theme song written to describe the Coachella Valley starting this time of year, it would be Pink's, Get The Party Started
From now through April 2019 the entertainment meter in the Valley will tack well into the red, as hundreds of thousands of snowbirds and visitors roll into town for the start of the largest, longest, most diverse, and exciting party anywhere in the world.
Beginning now, the Coachella Valley will rock every day with fabulous parties; world-class golf, polo, pickleball, tennis, and equestrian hunter-jumper tournaments; movie, art and music festivals, all on a scale too big to capture all at once.
Donna's Coachella Valley Entertainment Guide
This monthly guide offers you a glimpse of some of the hottest venues, tickets and happenings in the entire Palm Springs Desert and, in the local cities of La Quinta, Indio, Indian Wells, and Palm Desert.

To make the most of your time, create a personal event schedule and book early to get the best seats! Embedded hot links in the events below will take you direct to their websites.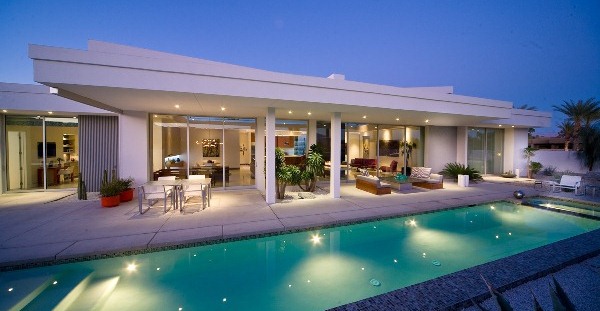 No Better Place to Retire or Vacation!
As a resident of the city of La Quinta I am proud to provide this guide to help local residents and visitors so they can make the most of their time here.
Also an experienced REALTOR, I help people buy and sell the exceptional real estate properties of the desert's cities, and the 55+ communities of Trilogy at La Quinta, Trilogy Polo Club, and Del Webb's Sun City. When you are ready to buy or sell a home, give me a call! 760-289-4276 or email donna.ambrose@kw.com
In case you don't remember, here is Pink's Get this Party Started!
NOVEMBER ENTERTAINMENT SCHEDULE
CITY OF LA QUINTA

SUNSET HOURS AT SILVEROCK, NOV 10, 4 PM – 8 PM, FREE ADMISSION; 79179 Ahmanaon Lane, La Quinta. Enjoy an evening of Italian cocktails, small bites, games, live music, and astonishing fire performances. http://www.silverrock.org/silverrock-grill
BREW IN LA QUINTA CRAFT BEER FESTIVAL, NOV. 17, 5 PM – 9 PM (last call 8:45 PM); La Quinta Civic Center Campus, 78-495 Calle Tampico. Taste concoctions from local and regional breweries and eats from area restaurants. playinlaquinta.com/brew-in-lq
THE SUNDAY CERTIFIED FARMERS MARKET, EVERY SUNDAY, 8 AM – 12:30 PM, NOV. 11, 18, 25. Old Town La Quinta. Fresh produce, herbs, honey, nuts, cheese, fresh-cut flower bouquets, organic meat, fresh baked breads, olive oils, chef demonstrations, knife sharpening, live music.
VETERANS DAY EVENT, NOV. 11, 9AM – 10:30AMLa Quinta Civic Center Campus, 78-495, Calle Tampico. The Veteran Recognition Program collects, preserves, and recognizes the sacrifice and valiant efforts of American War Veterans by engraving their name, rank, and years of service onto the Veterans Acknowledgement Sculpture in the Civic Center Campus. Join the City of La Quinta as we recognize and thank the Veterans who have sacrificed so much.
ART ON MAIN, OLD TOWN LA QUINTA, NOV. 10 & 24, 10 AM – 4 PM. Art on Main Street features over 100 artists each season showing and selling their paintings, jewelry, mixed media, photography, ceramics, glass, woodwork, textiles, sculptures and more. The shows are a local favorite and an Old Town tradition. They are set amidst Main Street's charming cafes and boutiques. Barry Minniefield from The Voice performs live at every show this season.
AROUND THE VALLEY
RECURRING EVENTS

PALM SPRINGS VILLAGEFEST EVERY THURSDAY @ 6:00 PM – 10:00 PM, FREE ADMISSION. Downtown Palm Springs, 101 S. Palm CANYON Check out the downtown businesses with BOLT (Businesses Open Late Thursday) signs in their window. Villagefest offers great street entertainment in the heart of beautiful downtown Palm Springs. Browse more than 200 booths offering…www.villagefest.org.
COLLEGE OF THE DESERT STREET FAIR, EVERY SAT. & SUN. 7 AM- NOON. 43500 MONTEREY AVENUE, PALM DESERT. Merchandise and services for all ages and any budget, the Street Fair offers more than 300 merchants, artists, Farmer's Market, entertainment, food, and more. 760-636-7957; www.codaastreetfair.com.
JOHN STANLEY KINGS SHOW, EVERY FRIDAY AT VICKY'S OF SANTA FE @ 8:00 PM – 11:59 PM 45100 Club Dr., Indian Wells. The Music Lounge at Vicky's is flanked by dual fireplaces and centered with a 9-foot concert grand piano and built-in dance floor. Food and Cocktail Service at all times. No reservations. Open seating. No covers. Every Friday, The John Stanley King Show! | 8 PM to Midnight | No Cover. Kick it up on the floor or just listen in to…
TRILOGY AT LA QUINTA
November
Veterans Day | November 10
Paint, Sip, and Inspire | November 13
Gina Carey | November 14
Celebrate the Season | November 17
Happy Hour Karaoke | November 28
Dessert Contest | November 28
Comedy Night | Sold Out | November 29
December Events

Menorah Lighting | December 8
Popovich Comedy Pet Theater | Sold Out | December 12
Spark of Love | December 14
For information, Trilogy at La Quinta residents can visit MYTLQ.COM/Activities&Events;or go direct to Trilogy at La Quinta Santa Rosa Club, Information Desk.

Fantasy Springs Casino
November

Golden Boy Boxing | 8
J Balvin's "Vibras Tour" | 9
B.A.P. | 10
Paula Abdul | 17
December
Tony Orlando & Dawn: A Christmas Reunion | Dec 1
Tony Bennett | Dec 7
Paulina Rubio | Dec 15
Brian Setzer Orchestra: Anniversary Christmas Rocks! Tour| Dec 15
Click here for Fantasy Springs Box Office
Agua Caliente Casino
November
Franco Escamilla | 16
Johnny Mathis | 17
Sue Rey & Chris Wong: Thanksgiving Concert | 22
Taste of Tahiti | 24
The Super Sako Show | 25
December
Jose Feliciano | 6
Penn & Teller | 7
Human Nature Jukebox | 8
The Price Is Right Live! | 14
Barry Manilow | 12
Pop Vinyl | 31
Click here for Agua Caliente Box Office
Morongo Casino
November
Breakfast w/The Beatles – Hosted by Chris Charter| 4
Cheech & Chong | 16
Hon Young Ae Live In Concert |18
DecemberSleigh ride Toy Run | 8
Gabriel Iglesias | 14
Click here Morongo Casino Box Office
McCallum Theatre
November
Lea DeLaria | 8
Choreography Festival | 10, 11
Three Pianos-Six Hands, One Performance | 14
Rodney Crowell | 15
Celtic Thunder | 16
Bob Newhart | 17
Best of Doo Wop | 18
The Ten Tenors | 20-25
Jake Shimabukuro | 27
Jeanne Robertson | 30
Click here for McCallum Theatre Box Office